Music on
Twickenham Riverside
Saturday 6th August &
Sunday 7th August 2016
The Barmy Arms
Twickenham Embankment
Saturday 6th August 2016
2pm to 4pm
Sponsored by

Stomping Nomads
Rock and Roll, Blues, Country, Americana, Bluegrass, Jazz...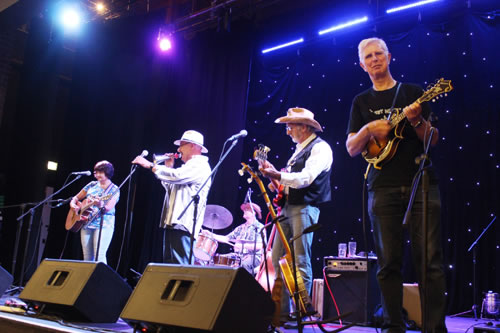 Sunday 7th August 2016
2pm to 4pm
The Eel Pie Club presents
Eel Pie All-Stars
Twickenham '60's Day was formerly part of London '60's Week. London '60's Week ceased to be in existence but The Eel Pie Club event outside The Barmy Arms was so popular it has become an annual free Summer event. The Eel Pie All-Stars plus some guest musicians perform from 2-4pm. The Eel Pie All-Stars are Don Craine and Keith Grant (Downliners Sect), Robin Bibi, Chris Hunt (TheBruvvers, Lonnie Donegan Band), Alan Glen (The Yardbirds, Nine Below Zero). Special guest at this year's event is Alix Anthony and there may be a few surprises. The Mods have a presence there with their glorious Lambrettas and Scooters, and the audience are encouraged to don their '60's outfits.