Twickenham Alive Dragon Boat Races
Twickenham Embankment
Sunday 6th August 2017
10:00am until 5pm

Sponsored by


Bar, food & craft stalls and small children's fairground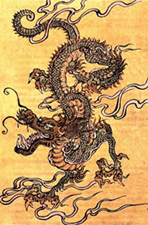 Once again the popular Dragon Boat races return to Twickenham Riverside this August as part of the Twickenham Alive Riverside Events.
We are looking for Dragon Boat teams, 16 in a team plus a drummer. No previous experience needed! (If you have team members younger than 14, then please contact us).
Schools, rugby clubs, estate agents, soliciters, pubs, council officers...you can all enter a team (fancy dress optional!!).
If you can't put a full team together we can help put you together with another team.
Cost per boat is £225
We are able to keep the price per boat below cost thanks to the continued support of Tech21
To enter or for more information contact us on info@twickenhamalive.com
Teams entered:

Tech21
Puzzle Punters
Kernowyon Loundres
Anytime Fitness
St Stephen's Dads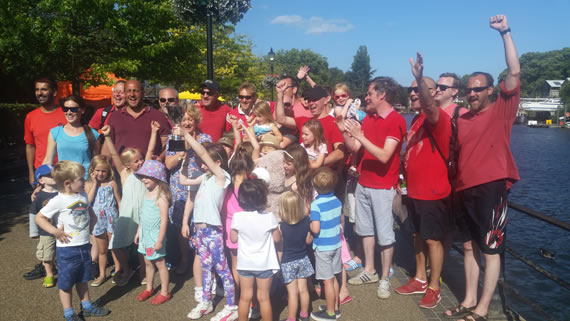 Winners Friends of St Stephen's Primary School 7th August 2016


The Tech21 winning team with cup & Trevor Baylis CBE 13th June 2015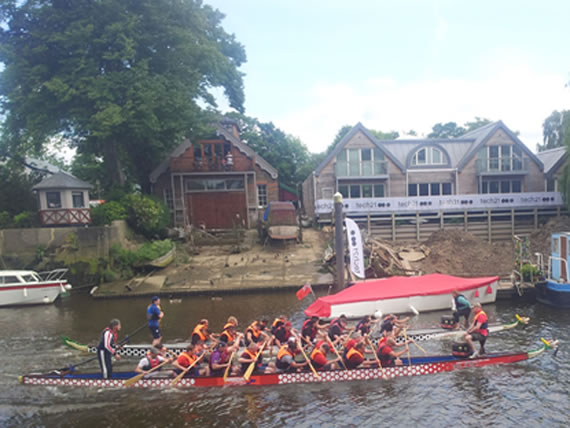 The winning team in action 13th June 2015
Tech21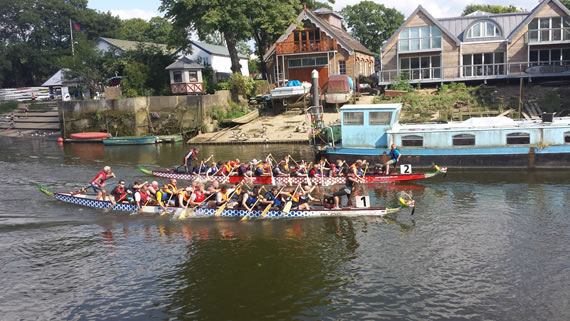 The winning team in action 21st June 2014
1st Twickenham Scouts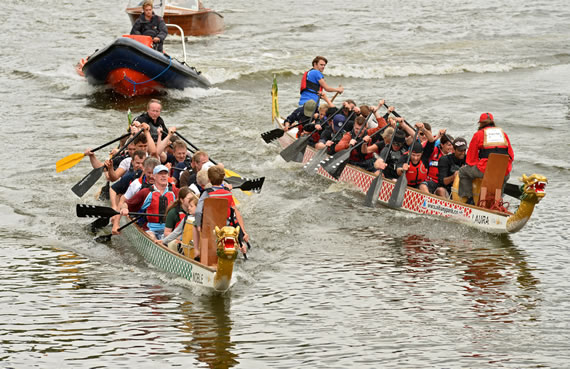 The winning team in action 23rd June 2013
St Margaret's Tigers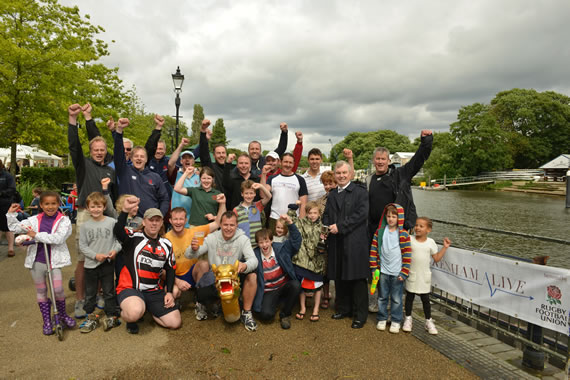 The winning team with cup 23rd June 2013
St Margaret's Tigers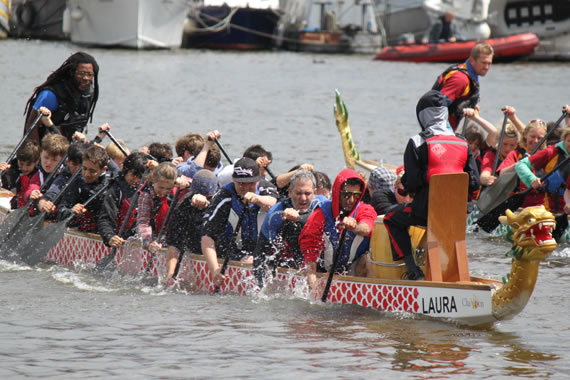 The winning team in action 16th June 2012
Radnor House / Stand Up Paddleboarders